About Community Chiropractic Center
Our Motto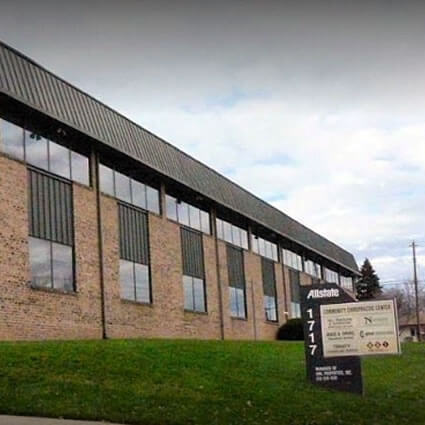 At Community Chiropractic Center, our goal is to help people get healthy and stay healthy through outstanding chiropractic care. Our motto is feel better, get stronger, be healthy, and that's what we help you do.
We are guided every day by the value of compassion—we genuinely care about people and want to help everyone feel and function their best for life. Our practice is friendly and laid-back, and we consider ourselves a true family practice. We enjoy treating new patients and then treating their kids and grandkids as time goes on.
Our History
Our chiropractors all graduated from Life College of Chiropractic in Georgia in 1996, which is where they met. Dr. Mark and Dr. Kristin got married and wanted to open a practice closer to home. They opened Community Chiropractic Center in 1997 because they enjoy being near a big city, but love the beauty and outdoor activities available in the eastern suburbs.
For over twenty-five years, we've been helping people in our community feel better and move better. We are active participants in the community, both through our philanthropic efforts and our chiropractic
education and support for local athletes.
Providing Relief When Others Couldn't
Many of our patients are surprised at how effective chiropractic care is. They've put off getting care because they didn't know what to expect, or thought the process would be difficult. We've treated countless people with chronic conditions who had "tried everything" and finally sought our care as a last resort before submitting to surgery. After going through a treatment plan designed specifically for them, they were astonished by the relief and the fact that they could once again do the things they loved.
We love it when patients tell us they wish they had started care sooner—we also wish they had started sooner! The best time to start chiropractic care is now!
MEET THE DOCTORS
Get Started Today
We look forward to welcoming you into our care. Contact us today to schedule your first appointment.
---
About Community Chiropractic Center | (866) 381-0320