Community Chiropractic Center Reviews
What Our Blue Bell Patients Say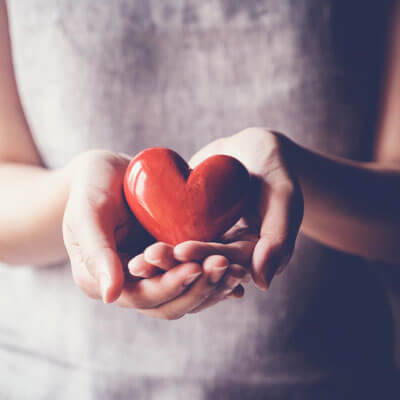 At Community Chiropractic Center we love when patients share with us their feedback and comments after chiropractic care. Please read our patient testimonials below to see what other people have achieved through their tailored treatment plans with us.
Share your stories too! Click here to send us your feedback so that we can help to spread the word about the benefits of natural Community Chiropractic Center care.
For more information, or to schedule an appointment contact us today.
---
Highly Recommend
I try to do everything I can do to live a healthy lifestyle…exercise, proper nutrition choices and of course include chiropractic care! Drs. Mark and Kristin Legnola always go above and beyond every time I step into the office…or when I call them if I'm in a panic! They are currently helping me train for a marathon and have given my body the much-needed attention it needs to stay strong and healthy. Professional, knowledgeable, compassionate and committed to helping others in the community…this is why I would highly recommend Community Chiropractic Center!
– Aimee S.
Feeling Great!
After suffering an injury in the fall of 2020, I successfully went through a rehab effort to get back to my full normal weight training and running workout routine. Drs. Mark, Kristen and Mike were all fabulous to work with. In the past when I had injuries I stopped seeing my Chiropractor after I felt better but Dr. Mark encouraged me to come in monthly for an alignment and general check up.
I have been doing that ever since and feel great. The team at Community Chiropractic Center is flexible to fit me in anytime if I am in need of an adjustment between appointments or if I need to reschedule. Highly recommend you give them a try if you are in need to such services.
– Greg P.
Feels Like Family
After suffering a nagging neck injury I didnt want to mask with pain and inflammatory medicine, I decided to try chiropractic care. Guess what? It worked! From the front desk to the doctors, the staff is extremely helpful, patient and personable where it feels like you're with family …that is if you like your family. Unlike other chiropractors which focus on a quick adjustment this practice does a complete approach which includes education, exercising, stretching, electrical stimulation and of course the chiropractic adjustment.
For the first time in well over a year i experience no pain and have returned to a normal workout routine! If you are tired of feeling rushed out of the door or feel like just a number and are looking to try a different approach to feel better, then i highly recommend giving this place a shot.
– Cedric G.
---
Community Chiropractic Center Reviews | (866) 381-0320