Sciatica Pain Treatment at Community Chiropractic Center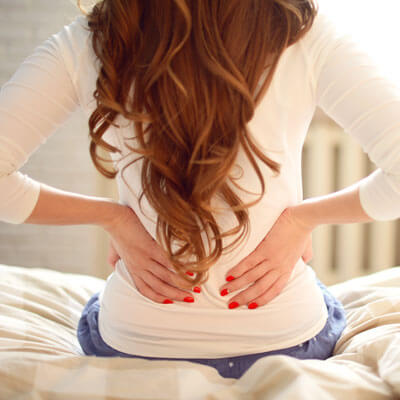 Lower back pain affects millions of people every year. Understanding the underlying causes behind the pain is the first step towards treating and healing. However, not all back pain is created equal; sometimes, it can radiate down the length of your leg. In cases like these,
a sciatic nerve pain chiropractor can help! For residents in various regions of Montgomery County, our expertly trained team at Community Chiropractic Center will help with your chronic pain.
Identifying Sciatica
Sciatic begins in your lower back and begins to travel down one leg. The root causes of this kind of pain stem from the compression of the sciatic nerve found in your back. This compression can be caused by a herniated disk, a spinal bone spur, or spinal stenosis.
The pain will generally stick to one side of your body. It may radiate down from your back and will either travel down the right or the left side. The amount of pain you feel from the sciatic nerve can vary wildly. Most people will suffer from mild to moderate pain, with rare cases of severe pain.
Experienced Sciatic Nerve Pain Doctors
Consulting a nerve pain doctor can help you figure out the best course of action for your treatment. Often, the best course of treatment will be to seek out a chiropractor specializing in the problem you're dealing with. With a dedicated treatment plan determined by our experienced doctors, most people will see their symptoms remedied in a few weeks.
Through a series of targeted spinal manipulations, your chiropractor will focus on the source of your pain. By applying the right pressure to the trouble areas, you will begin to feel relief from your daily problems.
The human body represents a complex mechanism that requires every part of the body to work in unison to work correctly. Our backs represent one of the essential components of this machine. People suffering from sciatic nerve pain can consult a chiropractor for treatment and begin to feel the relief they need!
Let Us Help You
Finding the right approach to dealing with your leg and back pain goes a long way towards your recovery. Our trained chiropractors at Community Chiropractic Center can address your nerve pain with care and precision!
No matter what part of Blue Bell you reside in, rest assured that we can quickly address your pain and get you on the right treatment plan to alleviate your symptoms. Contact our team to schedule your next appointment today!
---
Sciatica Pain Treatment Blue Bell PA | (866) 381-0320