Webster Certified Chiropractors in Blue Bell, PA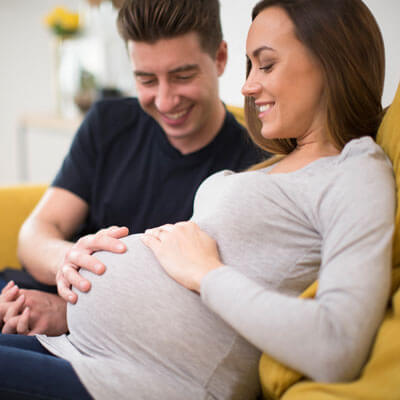 Welcome to Community Chiropractic Center, home of Webster Certified Chiropractors in Blue Bell, PA. Our team of seasoned professionals — Dr. Mark Legnola, Dr. Kristin Legnola, Dr. Mike Donohoe, and Dr. Greg Lattanzi — bring over seven decades of combined experience to provide top-notch chiropractic care. Certified by the International Chiropractic Pediatric Association (ICPA), we specialize in a wide range of services, including pediatric, pregnancy, sports chiropractic care, and now, the Webster Technique.
Whether you're seeking relief from conditions like migraines, neck pain, low back pain, or sciatica or looking for specialized pediatric or pregnancy chiropractic care, our experienced chiropractors are here to assist you. Explore our site to learn more about our services, read testimonials from our satisfied patients, and schedule your appointment with our chiropractors in Blue Bell, PA, today. We look forward to being a part of your journey to optimal health.
Webster Technique Prenatal Chiropractors in Blue Bell, PA, and the Surrounding Areas
Discover the convenience and accessibility of our Webster Certified chiropractors in Blue Bell, PA. Specifically trained and certified, our Webster technique prenatal chiropractors are conveniently located to provide optimal care for you during your pregnancy journey. We serve the following locations, and our professionals are ready to support your health and well-being:
Blue Bell, PA
East Norriton, PA
West Norriton, PA
Norristown, PA
Plymouth Meeting, PA
Worcester, PA
Ambler, PA
Collegeville, PA
Lansdale, PA
North Wales, PA
Conshohocken, PA
Understanding the Webster Technique
The Webster Technique is a specific chiropractic analysis and diversified adjustment that reduces interference to the nerve system and balances maternal pelvic muscles and ligaments. This optimization of maternal health allows for better fetal positioning and, hence, more comfortable pregnancy and delivery.
Developed by Dr. Larry Webster, founder of the International Chiropractic Pediatric Association (ICPA), this technique is a safe, gentle, and effective method that has been empowering women throughout their pregnancy journey for decades.
Our Webster Certified Chiropractors in Blue Bell, PA, are trained to work specifically with pelvic balance during pregnancy. We understand the profound influences that chiropractic adjustments using the Webster Technique can have on birth outcomes, and our commitment to being the finest chiropractic care center has led to all FOUR of our Doctors being certified and ready to help aid in your treatment!
Why the Webster Technique Is Important for Chiropractic Care
The primary aim of the Webster Technique is not to treat a specific condition or symptom but to enhance the overall function of the nervous system by reducing the effects of sacral subluxation or sacroiliac joint dysfunction. Improving neuro-biomechanical function in the pelvis helps facilitate a more comfortable pregnancy and birth process.
The Webster Technique also provides numerous benefits for patients dealing with many conditions. You can rely on the procedure to:
Promote Comfort During Pregnancy: The physical changes that occur during pregnancy can cause discomfort or pain in the lower back, hips, or joints. The Webster Technique helps alleviate these discomforts by restoring balance to the pelvic region.
Facilitate Optimal Fetal Positioning: A balanced pelvis allows for optimal fetal positioning, which is critical for a smoother and safer birth process. The Webster Technique can help correct the sacral subluxation, reducing potential intrauterine constraints and allowing the baby to move freely.
Reduce Labor and Delivery Time: Studies have shown that balanced pelvic biomechanics can lead to more straightforward labor and delivery, reducing the need for medical interventions like C-sections.
Enhance Overall Well-being: By improving nerve system function, the Webster Technique can enhance the overall well-being of both the mother and fetus. It promotes better immune function, increased vitality, and improved quality of life throughout pregnancy.
Meet Our Expert Webster Certified Chiropractors
At Community Chiropractic Center, we are proud to introduce you to our team of experienced and dedicated pregnancy chiropractors. Our Webster Certified chiropractors in Blue Bell, PA, are here for you and come with unique levels of experience that get you closer to a comfortable and prosperous life post-pregnancy.
Mark Legnola
A graduate of Life Chiropractic University, Dr. Legnola brings his personal experience as a former migraine sufferer to help others find relief through chiropractic care. He has served as the chiropractor for various sporting events and athletes, including the Young Survival Coalition's Tour de Pink cycling event and the Philadelphia Cycling Classic.
Kristin Legnola
Originally from New Jersey, Dr. Kristin Legnola completed her Doctorate of Chiropractic degree at Life Chiropractic College. She is currently the chairperson for the Montgomery County Chamber of Commerce's Health and Wellness Committee and is also certified by the ICPA (International Chiropractic Pediatric Association) in the Webster technique.
Mike Donohoe
With 24 years of chiropractic experience, Dr. Donohoe brings a wealth of knowledge and expertise to our team. He has served patients across all five counties in the Philadelphia area and has worked with athletes ranging from recreational kid leagues up to Olympic and professional levels.
Greg Lattanzi
A summa cum laude graduate of Life Chiropractic University, Dr. Lattanzi brings a unique approach to chiropractic care. He holds certifications in various techniques such as Knee Chest, Upper Cervical, Full Spine Diversified, Thompson, Activator, and Extremity adjusting.
Reach Out to Our International Chiropractic Pediatric Association-Endorsed Chiropractic Team in Blue Bell, PA
Your journey towards a healthier, more comfortable pregnancy starts here. With our Webster Certified chiropractors in Blue Bell, PA, you're taking a proactive step towards ensuring a smoother pregnancy and delivery. Don't let discomfort or pain stand in the way of experiencing this beautiful phase of life to its fullest.
Learn more by reaching out to our excellent pediatric chiropractors. We serve Blue Bell, PA, and surrounding areas, which include East Norriton, West Norriton, Norristown, Plymouth Meeting, Worcester, Ambler, Collegeville, Lansdale, North Wales, and Conshohocken, PA.
---
Webster Certified Chiropractors | (866) 381-0320